It was April 27, 2012 when Fantagazzetta, after a month of rumors and teasers, presented the Mantra game system to the public ( link to the regulation ), the revolution of fantasy games related to football.

Initially incorporated in the beta version of the open game "Fantagenius Pro", from the summer it was then made available also for the platform leghe.fantagazzetta.com , the pride of the community and natural final destination of Mantra, born and conceived mainly to be played in league format.
Presenting this innovation was a difficult undertaking, because breaking the ultra-twenty-year habits of one of the most successful games in Italy seemed at least presumptuous. Yet Mantra had within itself that 'delicacy' to face the fantasy football player face-to-face: DO NOT TAKE even a breath away from the vital breath of the classic version, ADDING a sea of ​​fun and a decisive leap in quality thanks to the emphasis on the tactical component, so far absolutely marginal and far from reality in the game.
Identifying the players by their characteristics and inserting them coherently in a game scheme has become the "license of Coverciano" for fantasy coaches. Not only. The presence in the list of many multi-role players allows a strong flexibility in the choices. The chessboard is never rigid and the tactical transformation becomes a lever available to the fantasy coach no longer bound to have to choose the 3-4-3 almost by force.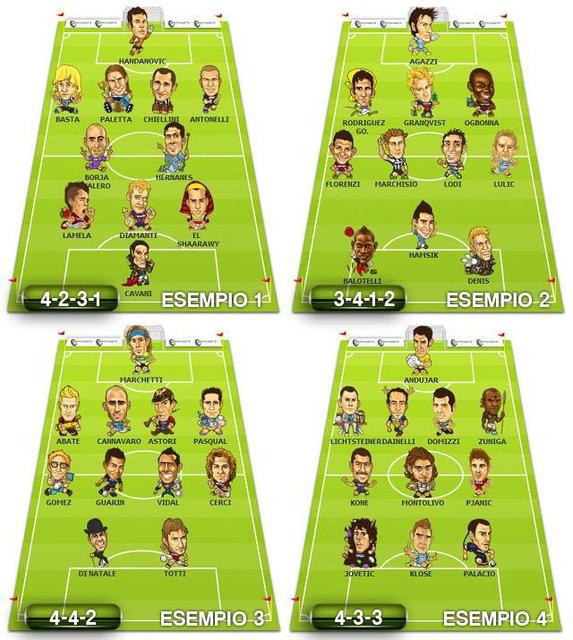 Mantra allows for a richer and more immersive gaming experience. From the managerial qualities required to set up a squad, to the ability to weekly choose the tactical system that can best enhance the men available . We reiterate, without giving up anything of the old and dear fantasy football.

The leap, or rather, the generational transition to this new game system is therefore absolutely natural and its tactical component supports the way in which we are now used to using the football product from the media (TV, press and web) which, under this point of view, in the last twenty years they have had a very strong evolution. Attacking midfielders, winger, low winger and so on. Is there any of you who don't know what they are? Let's not joke! The Italian fantasy football player is an absolutely prepared "being".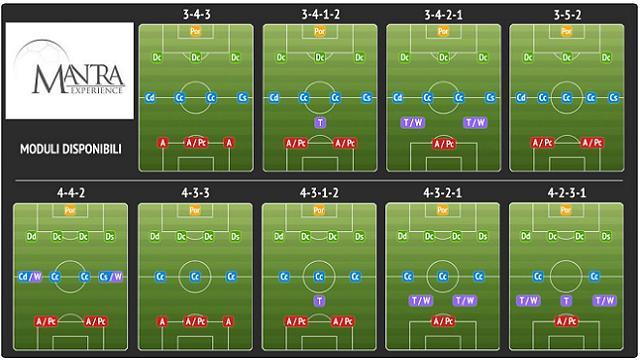 Read the original article in Italian on fantacalcio.it
The complete game rules can be found here.